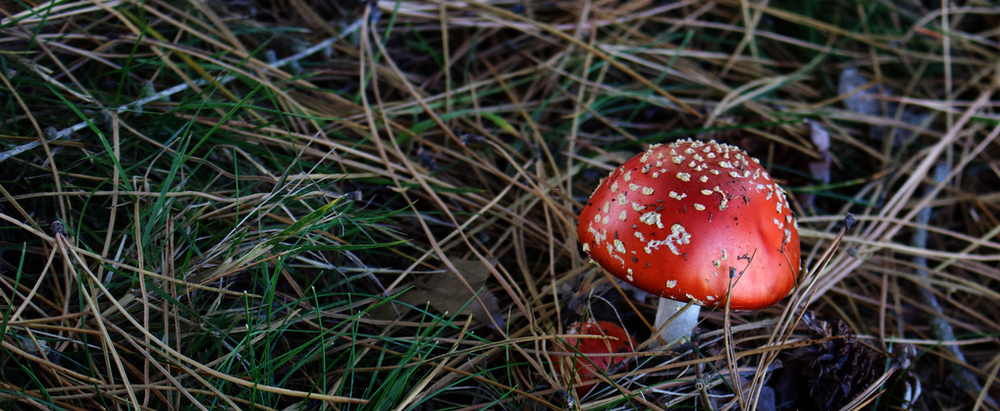 Tuesday, October 17, 2023
Hello friends,
I was in the Mosgiel shopping area two weeks ago to go vote in the NZ general election, and walked past one of the local op shops, the same one that I found my pumpkin ceramic casserole dish back in February this year. There in the window was the most amazing 9 piece white ceramic soup tureen set with lion faces embedded into each of the pieces.
I walked inside, saw that the whole set was in pristine condition, and that it was for sale for an amazing price of $45. I whipped my bank card out so fast, and within five minutes it was all bundled up in wrapping paper inside a ginormous cardboard box, and on its way back to our car. Hubby, who happened to be in the local post office while all this was going on, took one look at me, and said, "what did you buy this time"...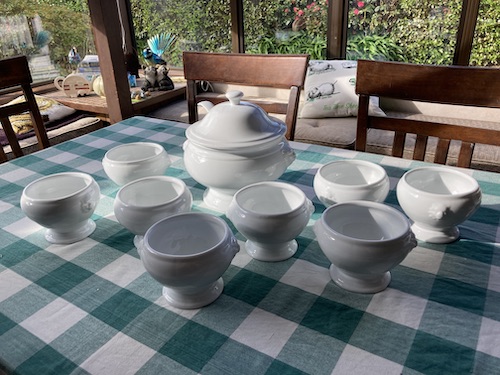 And here is the set in it's entire glory. I'm so happy with this purchase, and not only because I'm totally a crazy cat lady, and wanted this lion's head set in our home. I was very soon on the internet looking up the bounty I had just found, and saw that what I bought is an antique style French Lions Head White Ironstone tureen and 8 piece bowl set which is worth at least $350 if I were to buy it new, and I definitely never would've justified buying it new.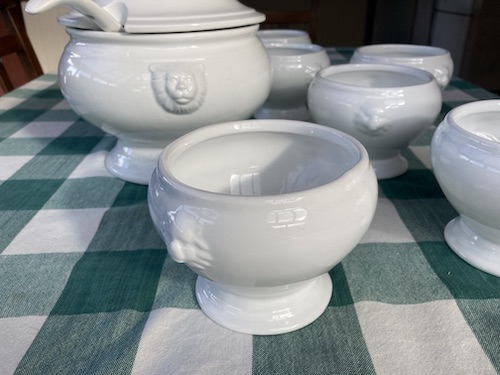 For now I'm very happy to have it safely sitting inside our buffet hutch, but I soon plan to make some french onion soup to make inside it...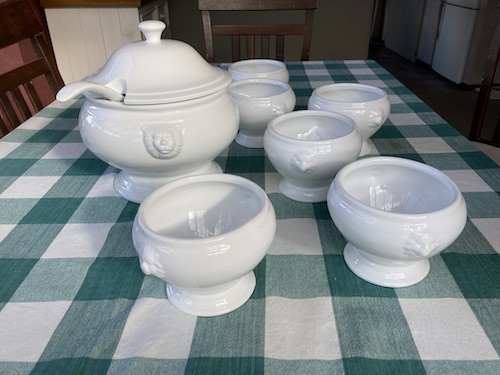 Have you ever found an absolute gem of an op shop find? I'm curious to know what you've found.

Have a wonderful day
Julie-Ann
Want to discuss my post? Feel free to chat with me on Instagram or Mastodon.