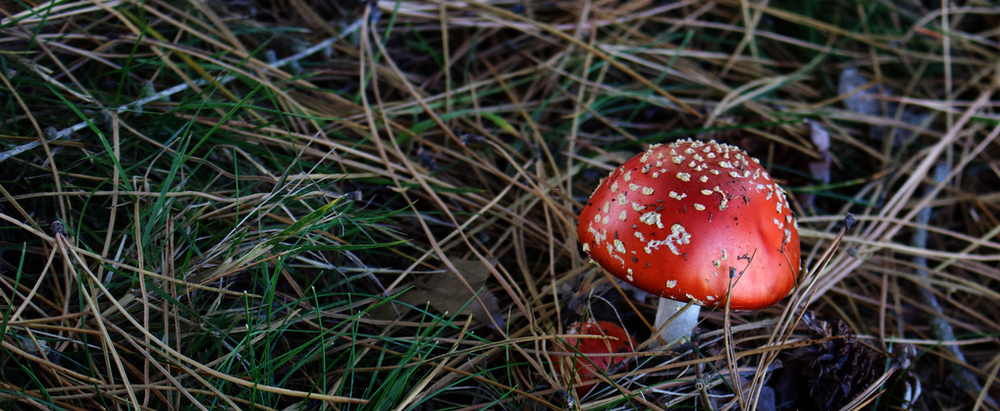 Thursday, August 31, 2023
Hello friends,

Tomorrow may be first official day of spring, but out in the garden, spring is definitely already here. I thought I'd share with you what's happening here in the garden right now.
Daffodils: In my opinion the more tiny or frilly a daffodil is, the cuter they are. And they look even better when they're in a bucket.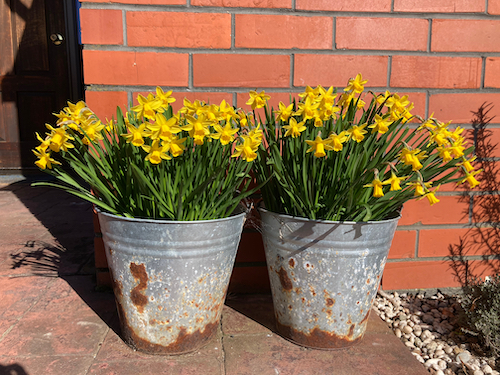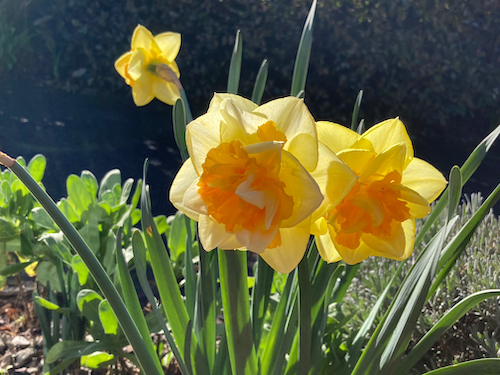 Crocus: A number of crocuses are flowering in the garden, but I don't know what varieties they are, they were planted by a previous owner,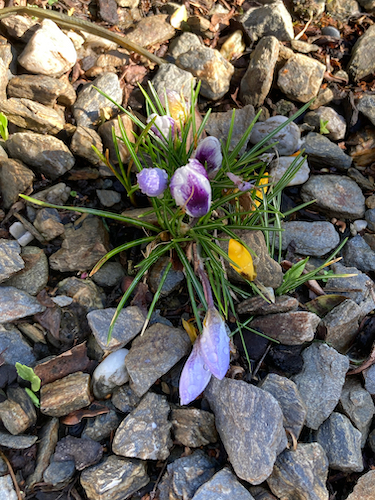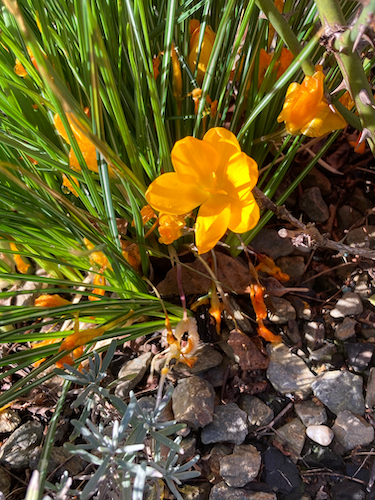 'Roses: My hybrid tea and floribunda roses have burst their buds, but as yet my new damask roses and climbing roses are still slumbering.

Blackcurrant: My huge blackcurrant bush has bust its buds as well, and it won't be long before it starts flowering. Its fruit is usually ready to harvest the week between Christmas and New Year.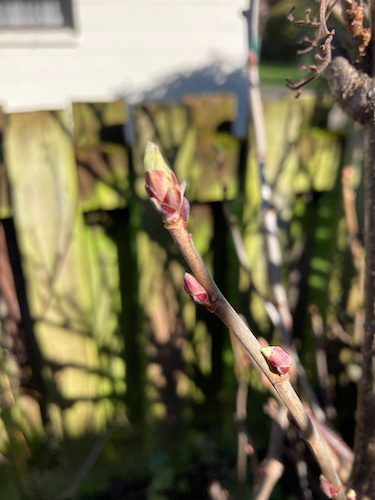 Apricot: My two year old dwarf apricot tree has burst it's buds, and has started flowering. We will have more frosts between now and October, so I don't know if we'll get any fruit. I'll try and remember to put frost cloth on it in the meantime.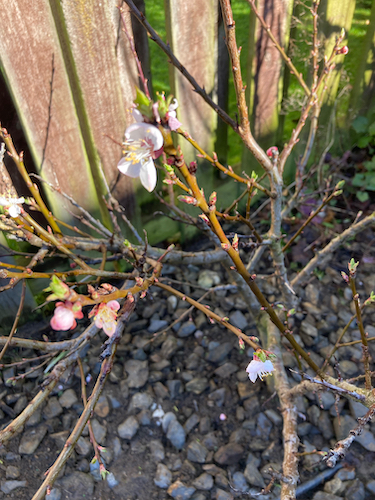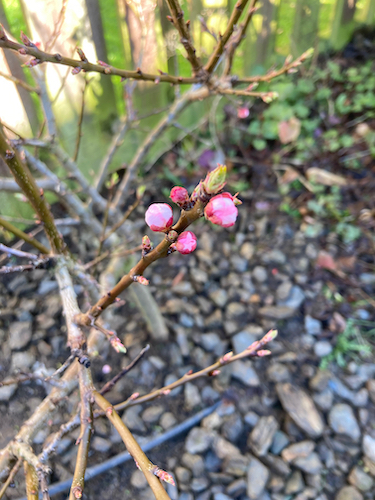 Rhubarb: My rhubarb plants have started to grow, I really do need to finish their garden bed. Hubby started "fixing" it last autumn, and it still isn't finished...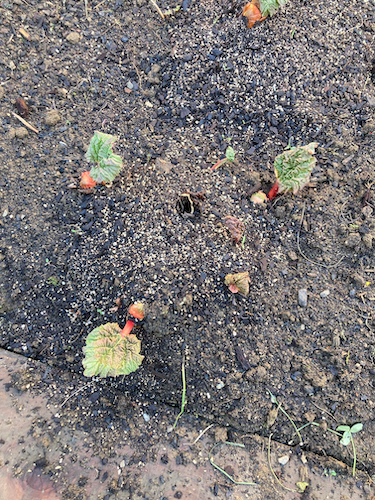 Quince: My quince tree has also bust its buds. It's still too small to carry any wonderful fruit, but I'll still be happy to see it flowering this spring.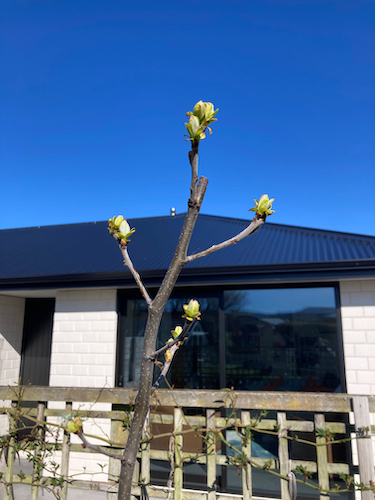 Elderberry: Our self-seeded elderberry plant that grew all on its own in our garden has burst its buds as well. Elderberry shrubs grow wild all around Dunedin and Mosgiel, it's technically a weed, but I love popping out in the garden to collect elderflowers in late spring, and then elderberries in autumn. I love getting free food.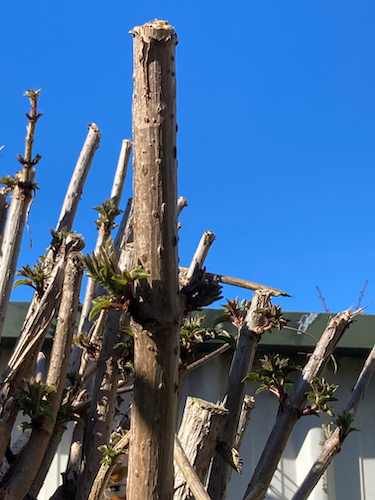 Plum: The plum street growing out on the street outside our home is now flowering, and its petals are like pink snow blowing all around. I love spring blossom.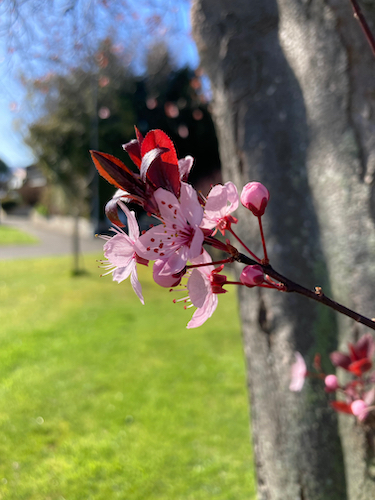 Do you have signs of spring in your garden yet? I'm loving the longer, sunnier days...and I can't wait for summer to get here.
Have a wonderful day
Julie-Ann
Want to discuss my post? Feel free to chat with me on Instagram or Mastodon.