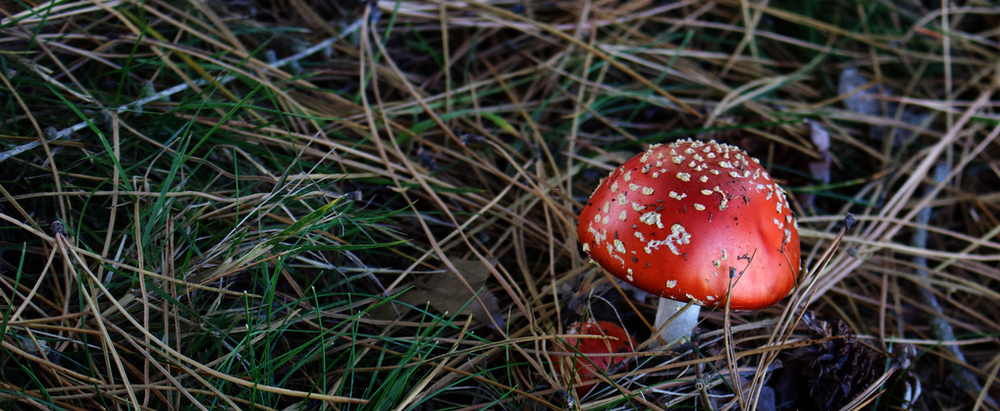 Thursday, June 15, 2023
Hello friends,
While I was recovering from surgery back in March 2023, I spent the first couple of weeks resting either in bed, or on the couch. One of the benefits of it was it gave me plenty of time for crafting, and cross stitching in particular. I had started working on the Carrot Forest cross stitch pattern from Owl Forest Embroidery back in 2022, and I was already three quarters of the way through the project before my surgery.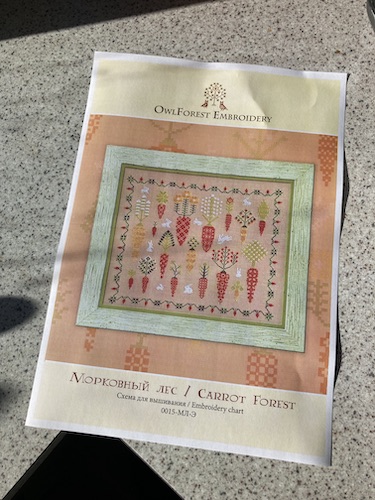 I love the aesthetic of Owl Forest Embroidery, and I had bought this pattern in early 2022 because the mix of uniquely patterned carrots and cute white rabbits was completely adorable. I made some changes to the pattern, for the background I used 16 count black Aida, and for the DMC colours for the carrots, I changed them to DMC608 and DMC741. I wanted a really stark contrast between the cross stitch pattern and the background, to give it a chalkboard effect that would match my mushroom sampler cross stitch I already had framed in my craft room.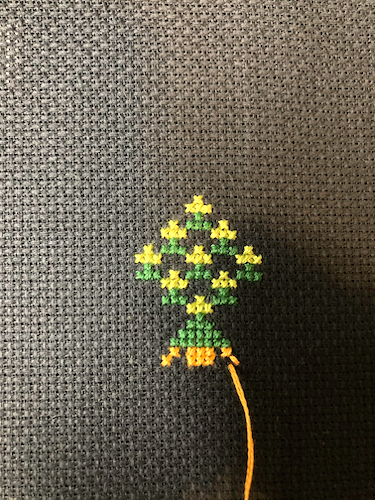 Cross stitching on black Aida is tricky in order to easily see the stitching holes. It's best to stitch it during the daytime with strong daylight, or at night with a white cloth underneath and a strong white light above. The other thing to take into account with stitching on black Aida is that it is possible to see the coloured DMC floss underneath the Aida if you're moving to a different section of the project. I made a point of not jumping sections between each carrot or rabbit, and I used the loop start method to start off each section so there would be no tails underneath.

I prefer a good drum-like tightness of my fabric while stitching, and moved my cross stitch project over to a Nurge square plastic hoop when I recently got one. I'm really happy with the even, tight tension of the fabric in the Nurge hoop, but at the same time it is really gentle on the stitches underneath. The other thing I like about the Nurge square hoops is that it gives you more room to work with, especially in the edges of projects.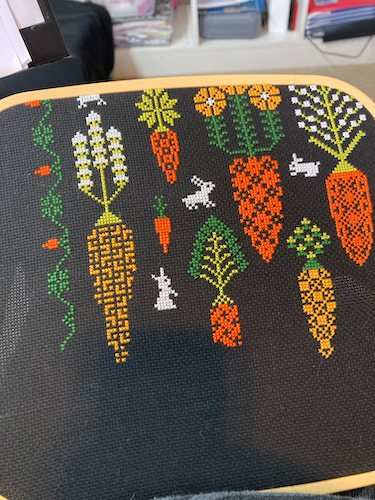 I had made decent progress in 2022, and my favorite part of stitching was watching the rabbits appear, surrounded by giant carrots. When I picked the project back up after surgery, only three carrots, and a small section of the border remained, and in about a week the project was finally finished.
I'm really pleased with the my cross stitch overall, and I've since washed and ironed the project. The dimensions of the project are a little weird, so it's going to be a little tricky to find a frame which will fit it nicely. We have a bunch of old picture frames that were given to us, so I'll try there first, and if I have no luck I'll try checking out the local op shops to see if they have any that might do. My Mushroom cross stitch project is in a white frame, so if I don't have any luck finding a white frame, I think I'll paint whatever frame I do find to be the same colour.
Have a wonderful day
Julie-Ann
Want to discuss my post? Feel free to chat with me on Instagram or Mastodon.