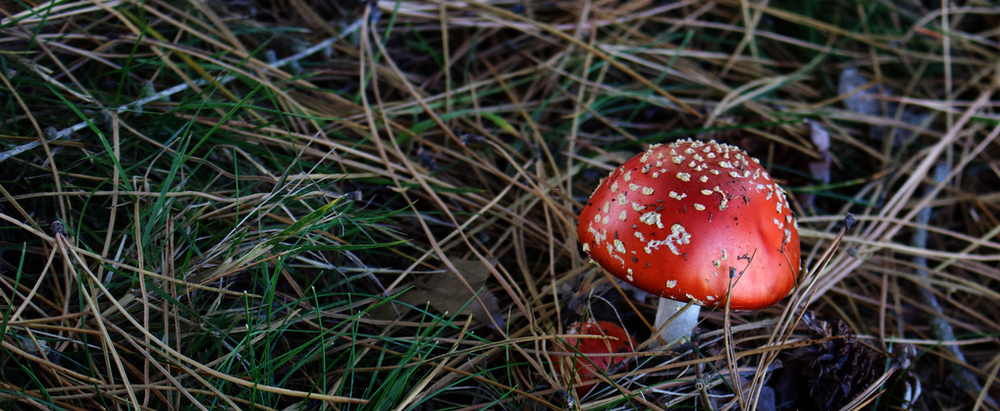 Thursday, August 31, 2023
Hello friends,

Tomorrow may be first official day of spring, but out in the garden, spring is definitely already here. I thought I'd share with you what's happening here in the garden right now.
Daffodils: In my opinion the more tiny or frilly a daffodil is, the cuter they are. And they look even better when they're in a bucket.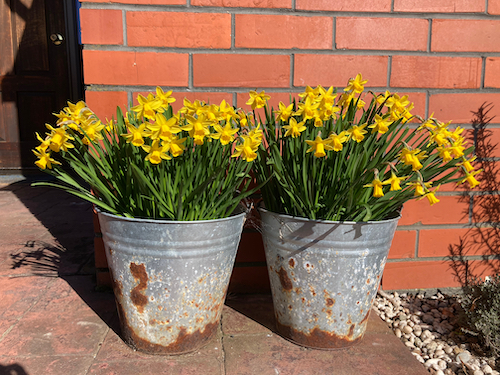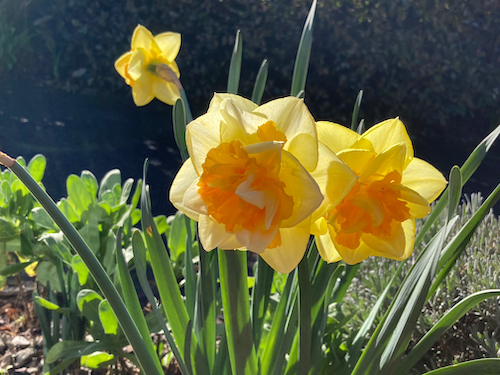 Crocus: A number of crocuses are flowering in the garden, but I don't know what varieties they are, they were planted by a previous owner,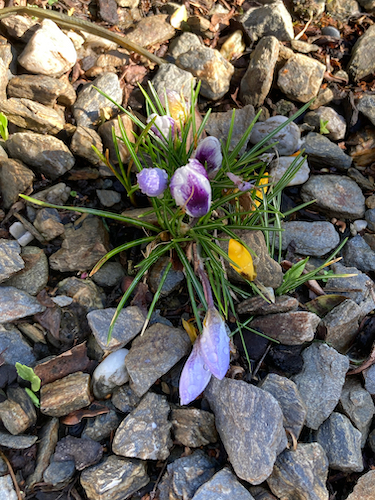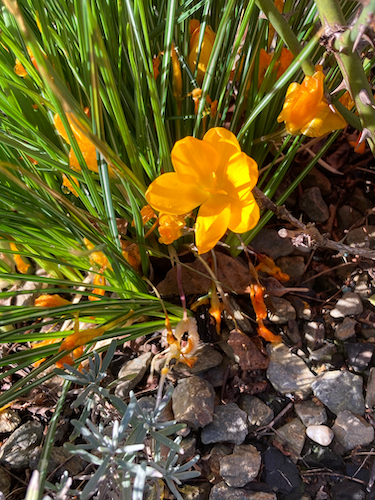 'Roses: My hybrid tea and floribunda roses have burst their buds, but as yet my new damask roses and climbing roses are still slumbering.

Blackcurrant: My huge blackcurrant bush has bust its buds as well, and it won't be long before it starts flowering. Its fruit is usually ready to harvest the week between Christmas and New Year.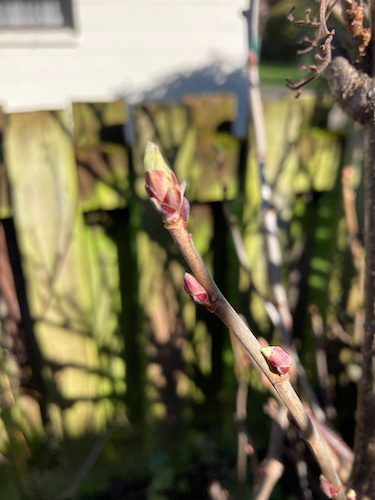 Apricot: My two year old dwarf apricot tree has burst it's buds, and has started flowering. We will have more frosts between now and October, so I don't know if we'll get any fruit. I'll try and remember to put frost cloth on it in the meantime.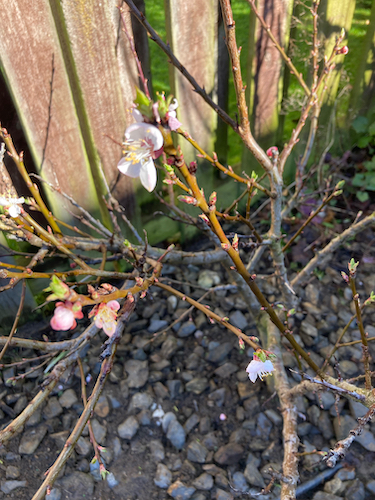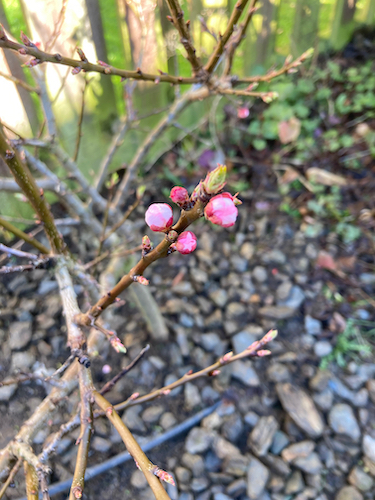 Rhubarb: My rhubarb plants have started to grow, I really do need to finish their garden bed. Hubby started "fixing" it last autumn, and it still isn't finished...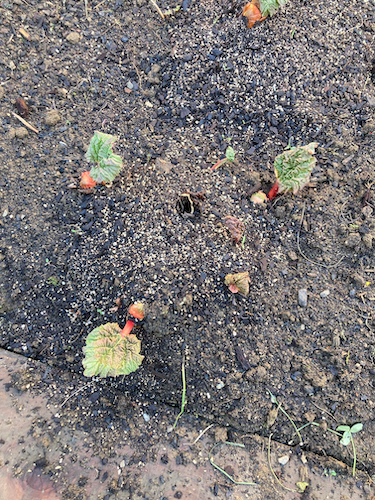 Quince: My quince tree has also bust its buds. It's still too small to carry any wonderful fruit, but I'll still be happy to see it flowering this spring.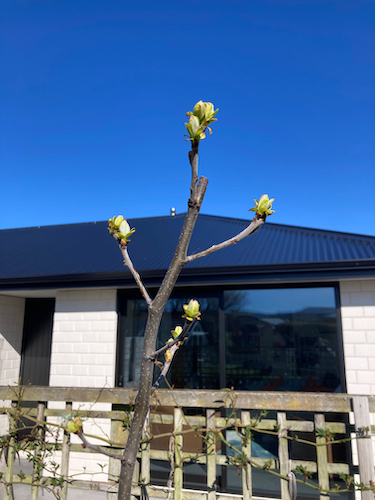 Elderberry: Our self-seeded elderberry plant that grew all on its own in our garden has burst its buds as well. Elderberry shrubs grow wild all around Dunedin and Mosgiel, it's technically a weed, but I love popping out in the garden to collect elderflowers in late spring, and then elderberries in autumn. I love getting free food.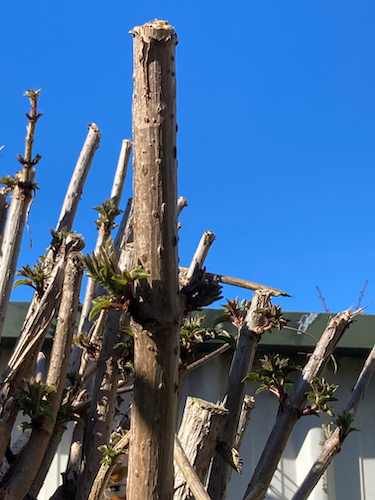 Plum: The plum street growing out on the street outside our home is now flowering, and its petals are like pink snow blowing all around. I love spring blossom.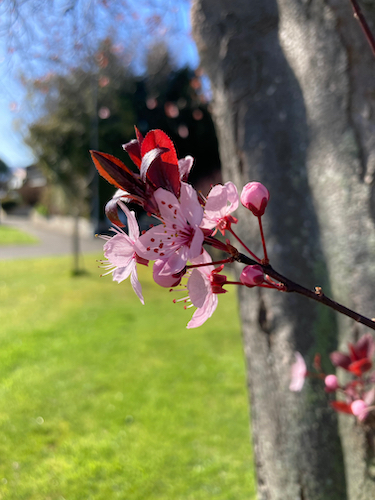 Do you have signs of spring in your garden yet? I'm loving the longer, sunnier days...and I can't wait for summer to get here.
Have a wonderful day
Julie-Ann
Want to discuss my post? Feel free to chat with me on Instagram or Mastodon.
Thursday, February 9, 2023
Hello friends,
Today's adventure was a neighborhood walk to a nearby stand of Alder trees (Alnus glutinosa) on public land, so I could forage some female Alder cones to use in natural dyeing later on in the year.
With my trusty wicker basket in hand, I wandered off down the street...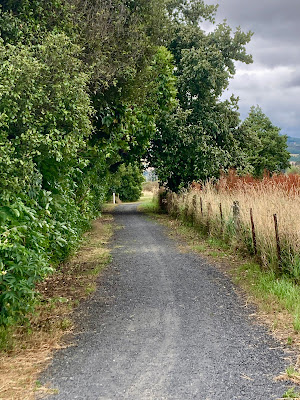 It didn't take me long to arrive at the stand of Alder trees I was hoping would contain many fallen Alder cones.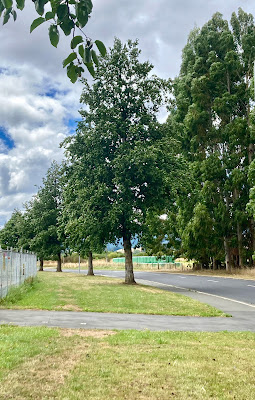 And I was in luck, thankfully. After weeks and weeks of hot, dry weather with little to no wind, Dunedin's weather has reverted back to cooler temperatures, rain showers, and gusts today. The grass on public land was absolutely littered in good quality Alder cones, so I got to work.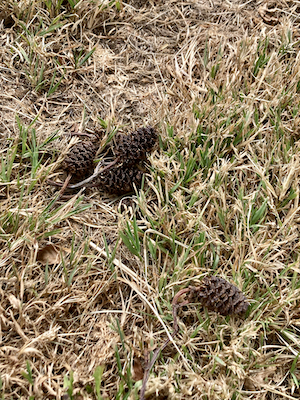 It didn't take me long to fill up my basket with cones, I barely made a dent in the thousands scattered all over the grass.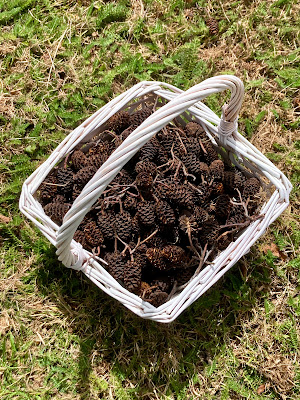 And after a quick peek across the road to notice a stand of Eucalyptus trees also on public land, I made a note on my phone to come back and forage for those next week, and then headed off back home via a local park. It's a pretty, small park with lots of deciduous trees that will have a brilliant display of autumnal colors in a month or so. I'll have go back in early April to take some photos.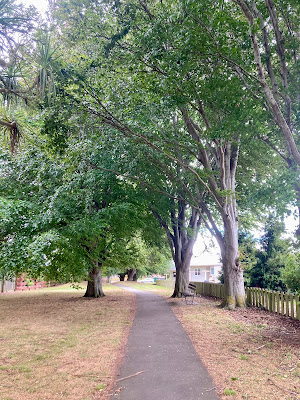 But to my surprise, I was shocked to see a mother duck, and her four very small ducklings outside a home that backs onto the park. It is very late in summer now for such small ducklings. They were very cute, and it was nice seeing them so close. But I left the park soon after, so that the mother duck wouldn't have to worry about my presence anymore.
I scurried back home between rain showers, and then laid out the Alder cones to dry out. I'll store them away once I'm sure they're completely dry, and later on in the year I'll post my next adventure of dyeing with them.
Have a wonderful day,
Julie-Ann
Want to discuss my post? Feel free to chat with me on Instagram or Mastodon.