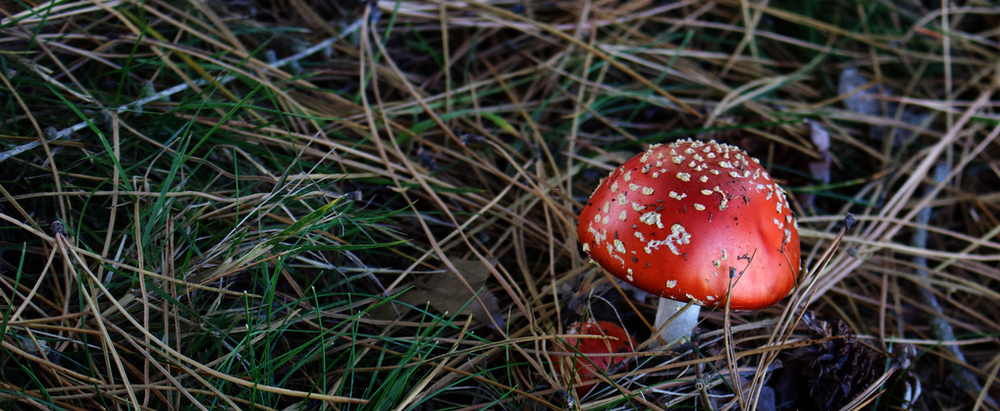 Thursday, March 2, 2023
Hello friends,
Happy Autumn to those of you living in the Southern Hemisphere. It's been a long and hot summer here in Dunedin, but over the last few weeks the sunlight has been dimming little by little, and the neighborhood deciduous trees have ever so slowly begun changing color. We have a big Japanese maple tree in our backyard, and the edges of some of the leaves have already started turning red.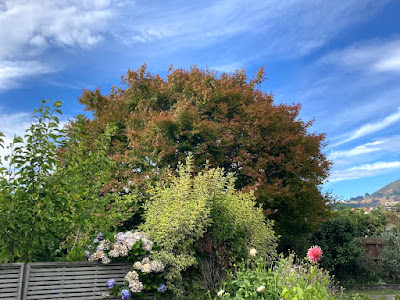 At this time of the year I start to ponder the wonderfulness of autumn. I think of beautiful falling leaves, bright orange pumpkins, cool rainy days, the first hot chocolate of the season, and warm knitted things. And when it comes to thinking of knitting, my thoughts always settle on the unfinished blanket stored in my craft room.

Back in September 2021 I'd just finished knitting a thick woolen jersey, and wanted to knit something a little easier, a blanket that would keep me cozy and warm over the autumn and winter seasons to come. Down here in Dunedin where we live, we usually get around 40 frost days, and usually if we're lucky, a couple of snow days as well. And when we don't have frosts or snow in autumn and winter, it is pretty much always just cold.

I've always admired Fifty Four Ten Studio's blankets on Instagram, and so after perusing their website, I chose their The Days to Come Blanket. I love the simplicity of its modern geometric design, and the fact that the blanket would be double-sided, and the pattern was simple enough that I wouldn't need to refer to the pattern as I knitted it in front of the TV.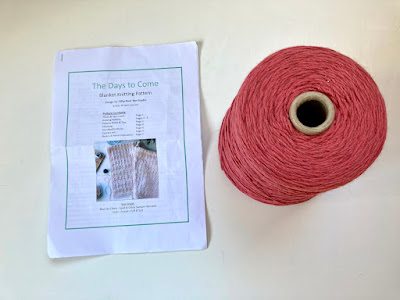 The pattern calls for an aran/worsted weight yarn, but I had on hand a 3 kg cone of double knit salmon pink possum/merino yarn from a Woolyarns sale. After knitting a test swatch with a slightly smaller needle to account for the yarn (yes, you should always knit a test swatch, and wash it afterward too), I was ready to make a start on knitting my blanket.
I, of course, chose the largest size version of the blanket, which was an XXL measuring 46.5" wide by 54" long, because if you're going to knit a blanket to keep you warm, you should make it as big and cozy as possible. So therefore, I cast on 214 stitches...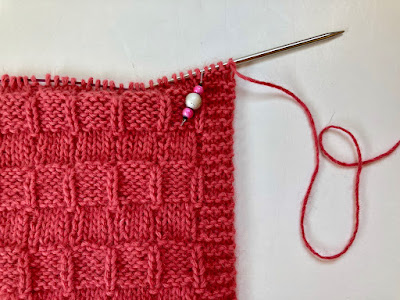 The bottom border was next, it was pretty easy knitting, as it was all plain stitches, but I noticed it was taking around 20 minutes a row, and once I got to the pattern itself, the realization dawned on me. Each pattern row was taking around half an hour to knit. The knitting itself was easy, but it was taking ages, every night I worked on it I could only manage a couple of rows...

So ever since September 2021 I've been slowly working on my The Days to Come Blanket. I've been knitting it more in Autumn, Winter, and Spring, and hardly ever in Summer. The possum/merino yarn is very warm and cozy, it's just too hot to work on the project in the middle of summer, especially now that it's big enough to sit on my lap while I'm knitting. And I only work on it for about an hour a night when I do pull it out of its project bag, so that's not helping either.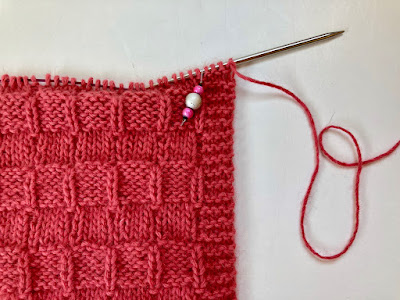 My blanket is currently measuring 44" wide by 29" long, which makes me just over halfway done, I need to knit around another 25". Once I get to the expected number of pattern repeats, I'll have a better idea of how much more I need to do to get the right size once the blanket will be blocked.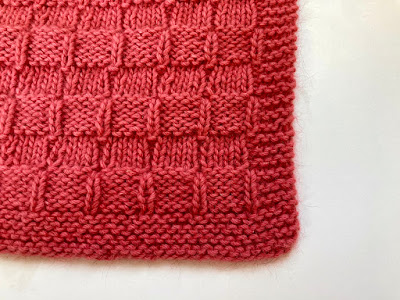 I mentioned recently to hubby that I hoped to get it finished by this winter, but that's only three months away. I have been pulling it out to knit every couple of days over the past month, but at only two rows a night, there hasn't been much progress.
In order to remedy this, I have now brought my Days To Come blanket knitting project downstairs, and my aim is to get at least an hour done each night while watching the Chase on TV. Hopefully this will mean I reach my goal before the first of June...

Have a wonderful day,
Julie-Ann

Want to discuss my post? Feel free to chat with me on Instagram or Mastodon.