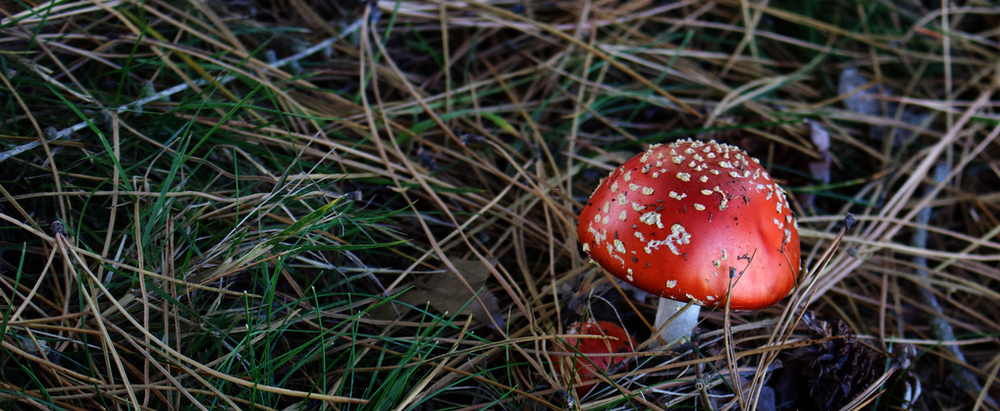 Thursday, May 11, 2023
Hello friends,
It's now deep autumn, and I last blogged in early April. Our Japanese maple tree is almost devoid of red leaves now.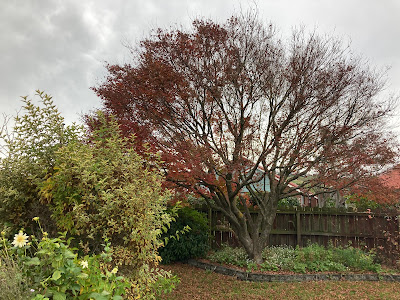 I had hoped not to miss any blogging, but things got complicated in early April after I had sinus surgery in the middle of March. I had organized a bunch of blog posts to tide me over until I felt well enough to blog again, but I grossly underestimated how much time I would need.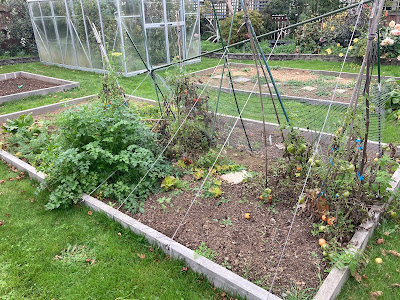 I got a sinus infection after surgery, and after two rounds of antibiotics, I was feeling even more unwell than when I first got the surgery. The sinus infection gave me massive nosebleeds which required two trips in an ambulance to the ED. The first time, they sent me home, the Wednesday before Easter, and the second time the day after, they admitted me into hospital over Easter weekend. I was given IV antibiotics and fluids, and was on observation while they waited for culture lab tests to come through, and because it was Easter weekend, it took a while for them to come back. On Easter Sunday, the tests arrived and the infection I had been fighting for three weeks was resistant to the antibiotics I was taking. After starting new antibiotics, and being given time for them to start working, I was finally sent home.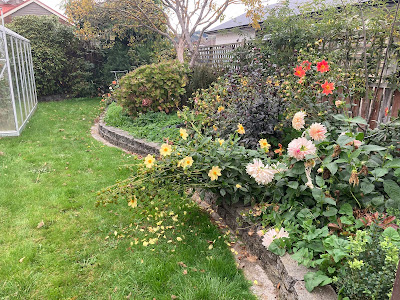 I'm recovering slowly. The infection is gone thanks to the antibiotics, and I'm finally weaned off one of the medications given to me in hospital which has made me very tired over the last four weeks. While I was recovering from hospital, hubby and I traveled to the Mackenzie Country to have a break, and to also celebrate a big wedding anniversary, but that is a whole other story I wish to share with you.
I'm slowly catching back up with life. The garden is a complete mess, everywhere you look are weeds and plants needing attention. I'm working on getting things back under control, but it'll happen slowly over the coming month as I have the energy to do so. I'm also very behind with work at my small little online shop Hearth and Oak. But I did get heaps of crafting done while I was recuperating, I'll also share those too over the coming weeks.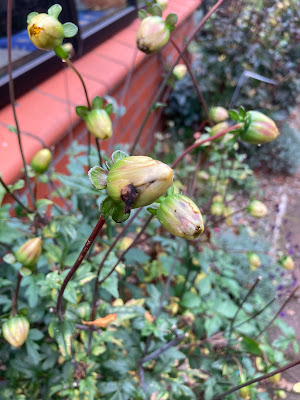 I've also been working on a couple of exciting projects I hope to share with you soon, the first one being that this blog will hopefully very soon be getting it's own home, hubby depending (he's my IT specialist). The domain has been bought, and the website has designed by me. Very soon, I will transfer all my blog posts from this year to the website, and begin blogging in my very own space.
The coming week is busy with catching up on work, getting my new blog working, and finally getting my Covid 19 booster. I had the bivalent booster booked after my sinus surgery, but I had to cancel the appointment twice while I had the sinus infection. I'm finally looking forward to being more protected from Covid 19, after waiting 15 months since my last booster.
But in the mean time, things are looking interesting mid-week, with a cold southerly storm coming through, I know it's too early in the year to get snow, but I'm always hopeful...
Have a wonderful day
Julie-Ann

Want to discuss my post? Feel free to chat with me on Instagram or Mastodon.