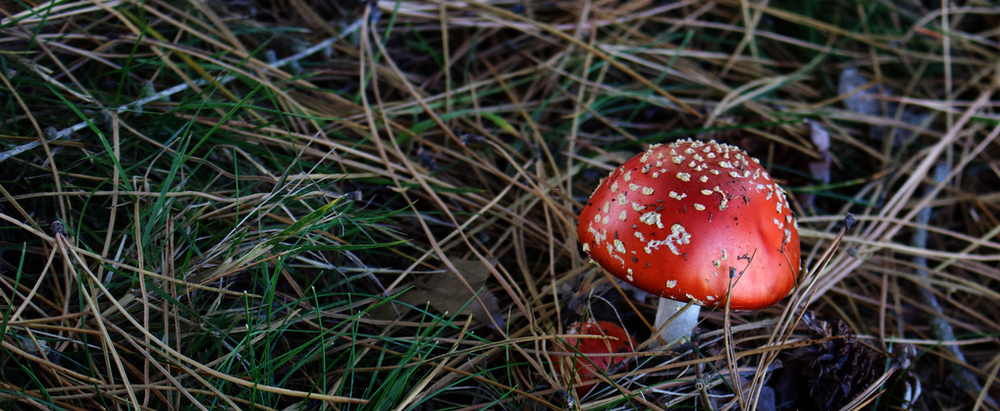 Thursday, March 30, 2023
Hello friends,
I can't resist a good plant catalogue, well any plant catalogue really. If one shows up in my mailbox with the plants all decked out in bright and colourful flowers, how can I resist buying bulbs in autumn for the coming spring?
Well I can't of course, and especially when they're tempting me with miniature plants. As you will see in spring, for some time I have been adding to my crocus and Tete a Tete daffodil collections. The tinier the plants the better, in my opinion.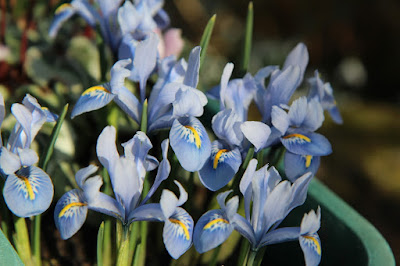 Well this time the Garden Post plant catalogue offered me miniature irises. Teeny tiny irises that would be only 15 cm tall at most, and would be one of the first bulbs to flower in spring. Before I knew what I was doing, four different varieties were in my online shopping cart, and it wasn't too long before 28 bulbs arrived by courier. I ordered miniature irises in shades of blue and purple (Alida, Blue Note, J.S. Dijt, and Painted Lady).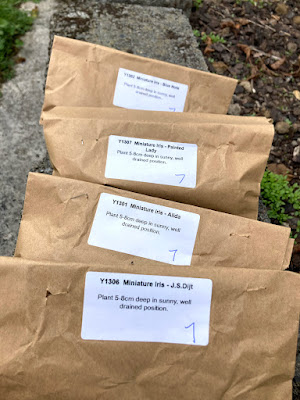 The next weekend I weeded an area of the back garden, near a very small plastic pond with a waterfall that is solar powered. I pulled out my trusty bulb planter I bought a couple of years ago, and got to work.
I use my bulb planter for not only flower bulbs, but garlic bulbs also. The planter has a handy measurer on the side, so you know how deep to dig the soil depending on what bulb type you are planting. When you pull the plug of soil out of the ground with the planter, you just pop your bulb of choice into the hole, and then by squeezing the handle, it will release the soil back into the ground. If you are planting large amounts of bulbs, the planter will not only save you time, but also wear and tear on your joints too.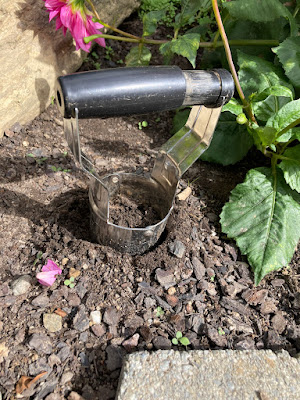 It wasn't long until all my new precious bulbs were in the ground. And now I wait, through all of autumn, and then winter, and hopefully fingers crossed, as we move into spring, my new miniature irises will appear. I can't wait to photograph them in all their glory.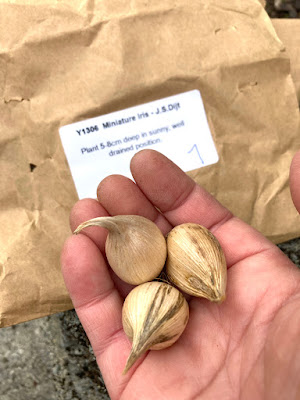 Autumn has been such a busy time of year with many harvests and processing of produce happening at the moment. But not only that, I've recently had sinus surgery, followed, by a small complication, and now a sinus infection. I'm hoping to continue recovering from both the surgery, and the infection very soon, so I can get back out into the garden. The weeds are taking over, even though the weather is cooling considerably.
Have a wonderful day.Julie-Ann
Want to discuss my post? Feel free to chat with me on Instagram or Mastodon.